5. Personalize Space
Let each employee decorate their desks in a different way with the things they love, so they can make it as creative/personal as they wish. This gives them a sense of belonging and individualism in the workplace as they are allowed to 'make their mark'. Also, consult employees on how they would like the whole office to be decorated, so it's a consensus rather than just a managerial decision. Helping to break down those barriers of hierarchy is key to employee engagement.
6. Free Beer Fridays
Get the drinks in, it's Friday! Sometimes it's fun to start the weekend early, and it's the least you can do to thank your hard working employees from time to time. This puts them into a relaxed environment for better socializing. This is a great idea for a new office or early start up to make sure people get to know each other face to face, rather than just over email.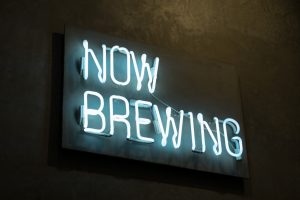 7. Make team meetings a social gathering
Team meetings don't have to be full of yawning employees. Treat your team to a takeaway to make meetings interesting not tedious. Trust me, everyone will love you for it. Who doesn't love takeaway? BUT, this will only work if you DON'T make the team meetings all about business, go off topic every now and again, life is too short to be serious all the time.
8. Wall of fame
Find a space where employees can post feedback and appreciation onto a pin board in the main section of the office. This is where anyone can put nice notes on the wall when they want to thank someone or congratulate them on a task they've completed. Feedback and appreciation is one of the main things that can help motivate employees. Especially if it comes from the employees line manager and their co-workers. 43% of highly engaged employees receive feedback weekly, trust us, it's a good idea to give feedback frequently.
To understand now about employee engagement, check out our employee statistics blog that you need to know.
Previous article
Next article